Payment Method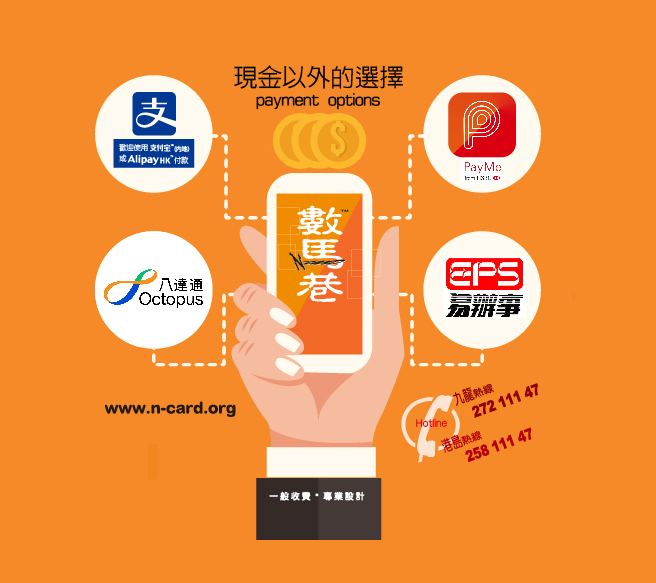 1. Cash payment
2. Octopus
3. Company Cheque. Please fill in the cheque payee to "N-CARD LIMITED"
4. PAYME/FPS Payment Tel: 932 932 71
5. AliyPay HK (account name: N-CARD LIMITED)

6. Bank transfer payment (account name: N-CARD LIMITED)

Bank of China (Hong Kong) Account: 012-874-1-0829096

Hang Seng Bank (Hong Kong) Account: 283 539187 883

Customer Infomations

Starting from the date of issue, all the customer's goods and articles will be deposited by our company for 30 days, overdue deposits will be void, and the goods and articles will be handled by our company.
The copyrights of manuscripts designed or produced by our company belong to our company and will never be returned (except for self-made items).
All printed materials are based on the printing color (cannot be based on the screen or printing color)

The color of the printed matter is less than 10% color difference, and the customer must accept it.
No refund of the deposit is allowed for the ordered goods.

Payment will need to be completed before picking up

The company reserves the right to decide the final price adjustment
Copyright © 2021 N-card Ltd. All Rights Reserved.