NCR BOOKS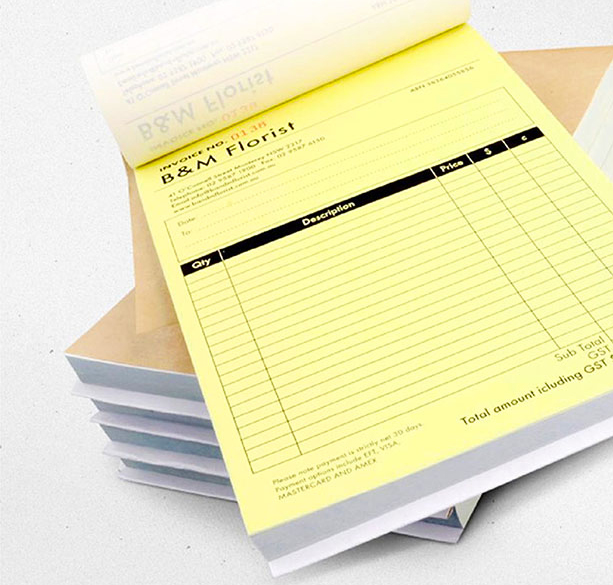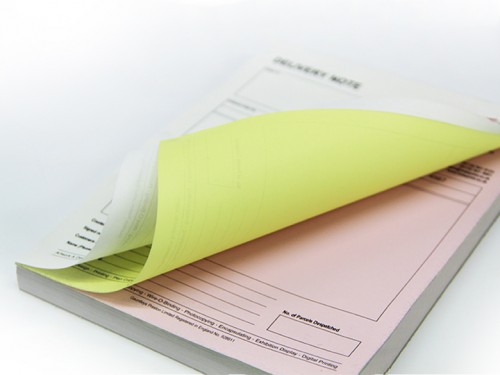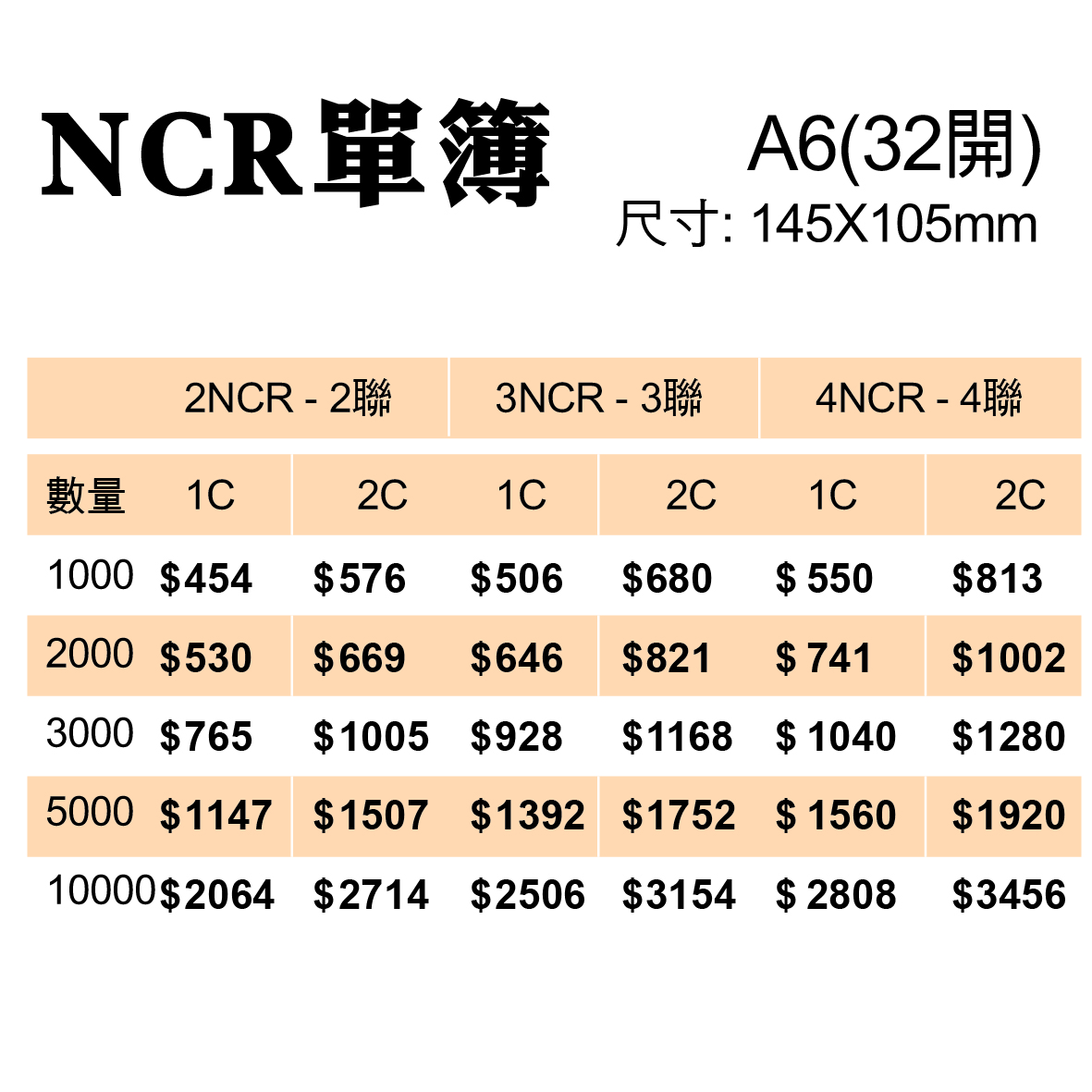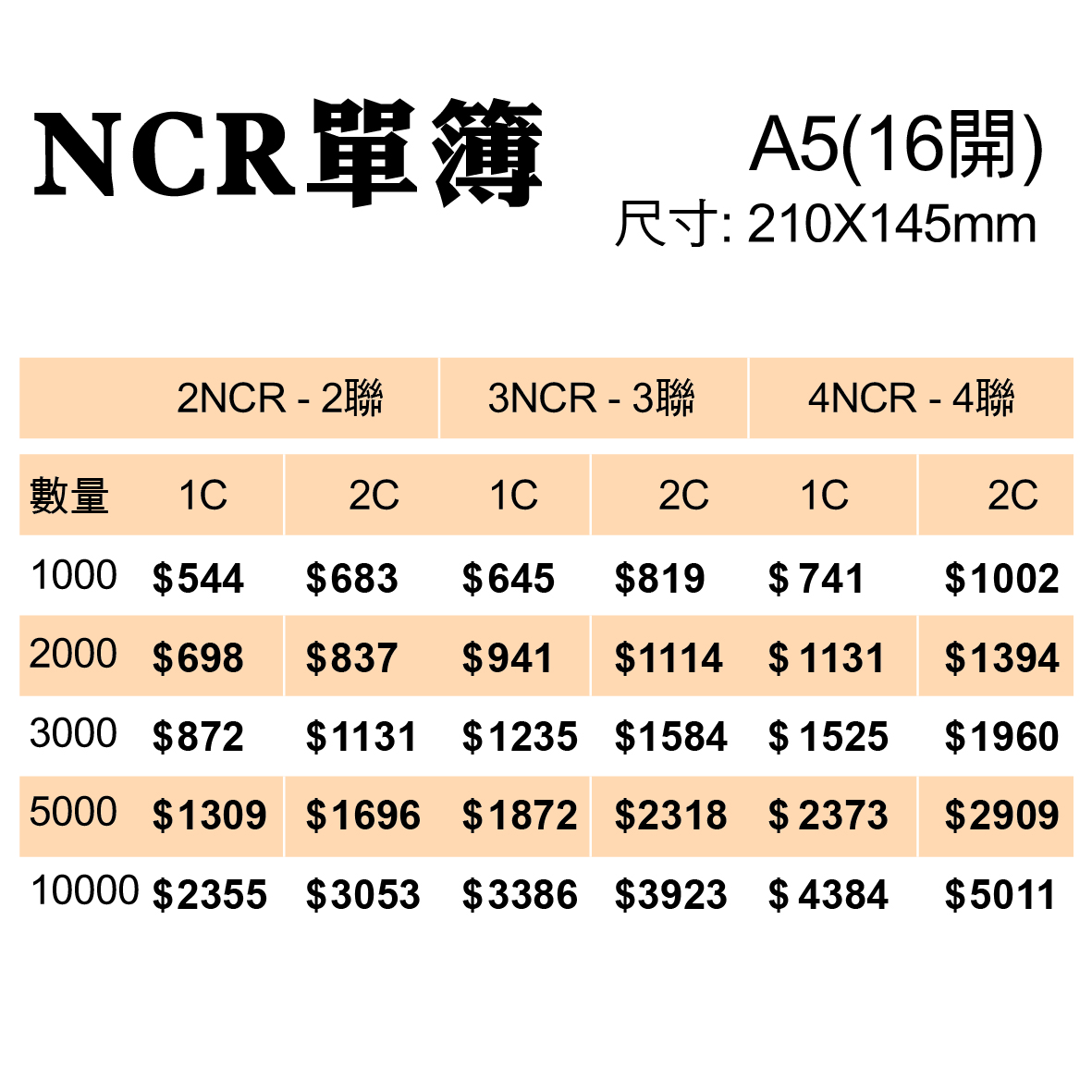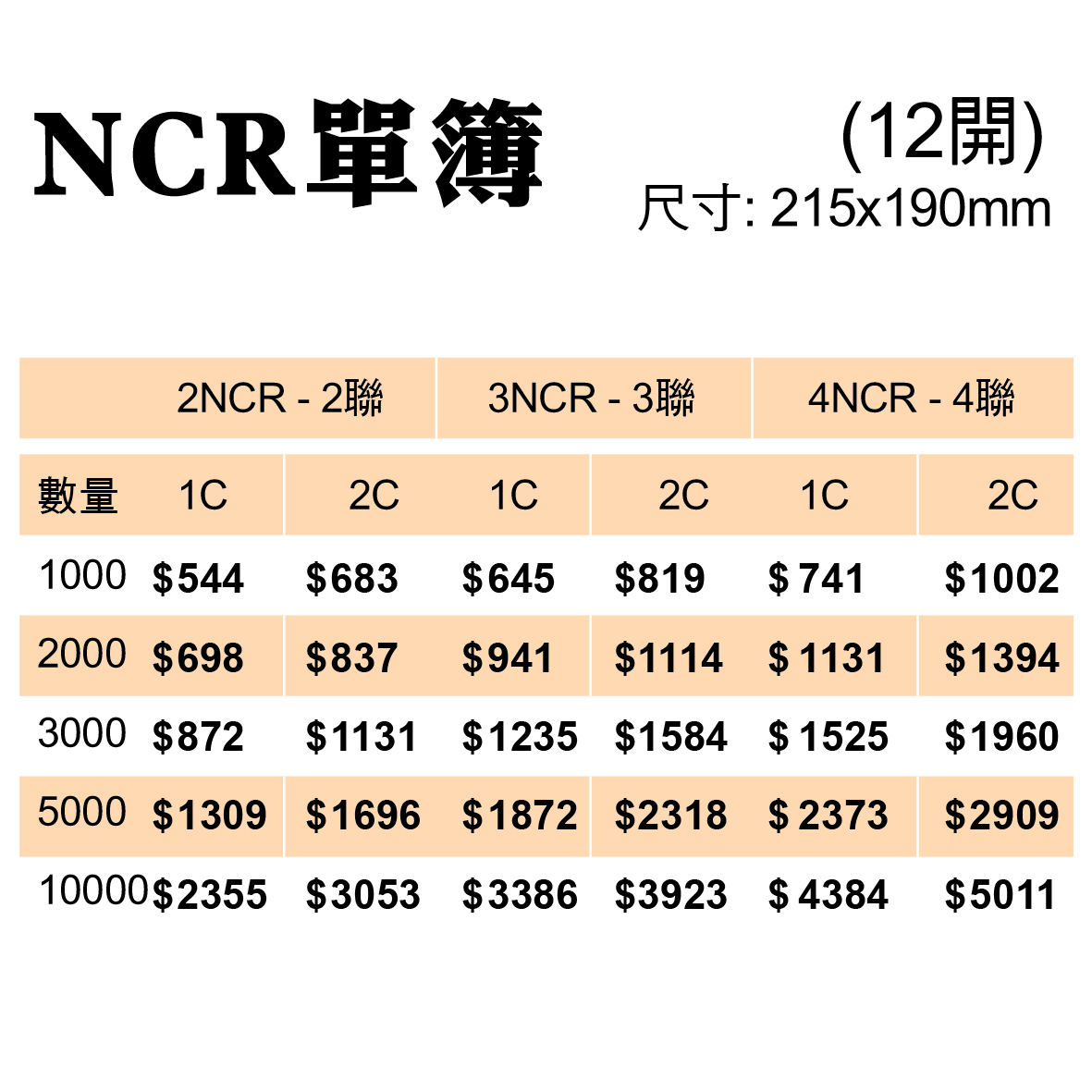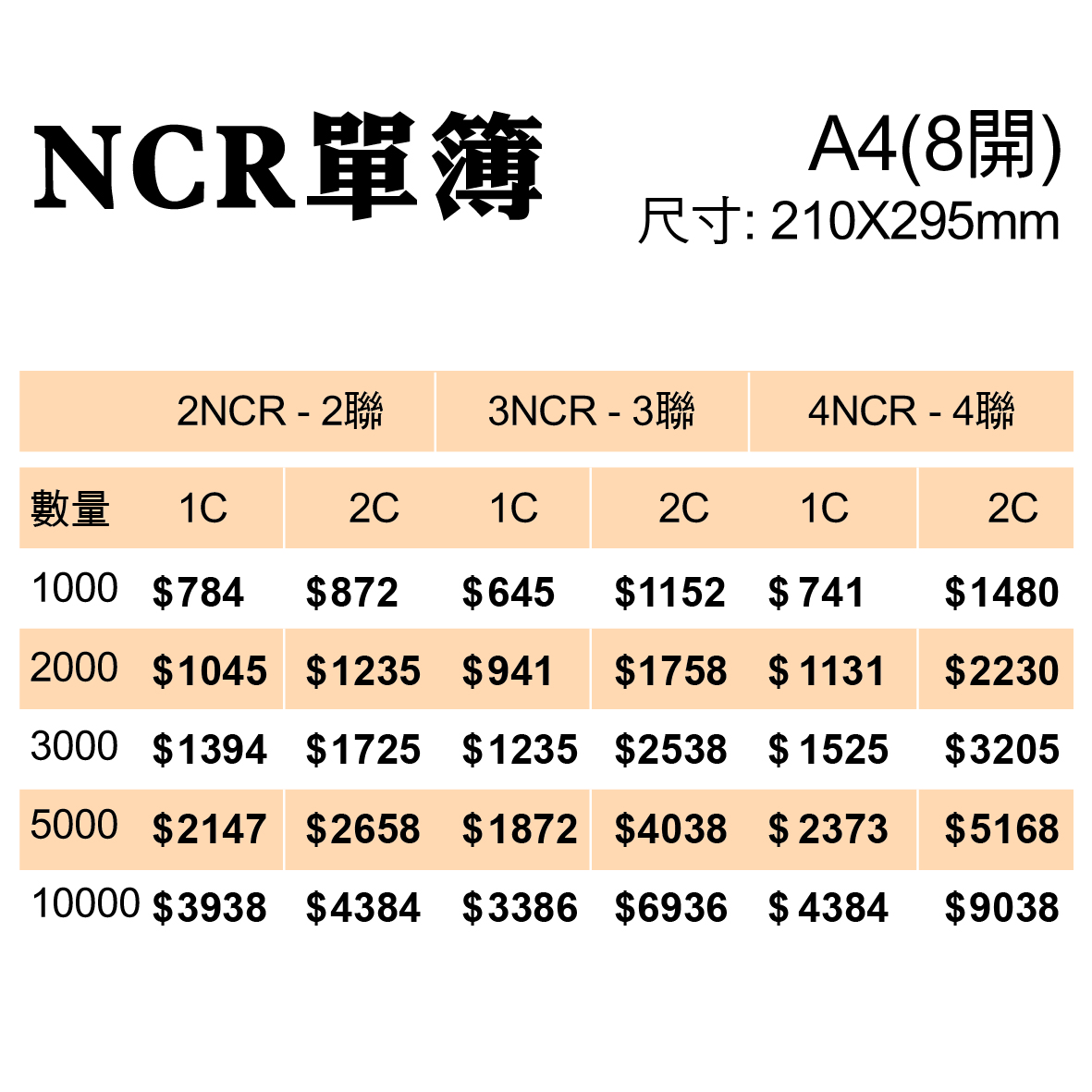 Tips:
. NCR is normally 50 sets per copy, and guests can change to 25 sets or 100 sets per copy
. The above price is for standard NCR paper, single color spot color/two color printing
. A set of serial numbers (red), a needle thread (approximately 15mm) PAD mounting position
(top or left)
. The manuscript indicates the needle and thread position
. The delivery period is 7-10 working days (excluding processing items, starting from the day of finalization)

There are no products to list in this category.
Copyright © 2021 N-card Ltd. All Rights Reserved.